de Villa
De Villa is the largest of our two buildings – with easy going, home-away-from-home apartments overlooking either the sea or the trees of the foresty park, situated on one of the most beautiful stretches of the Dutch coast.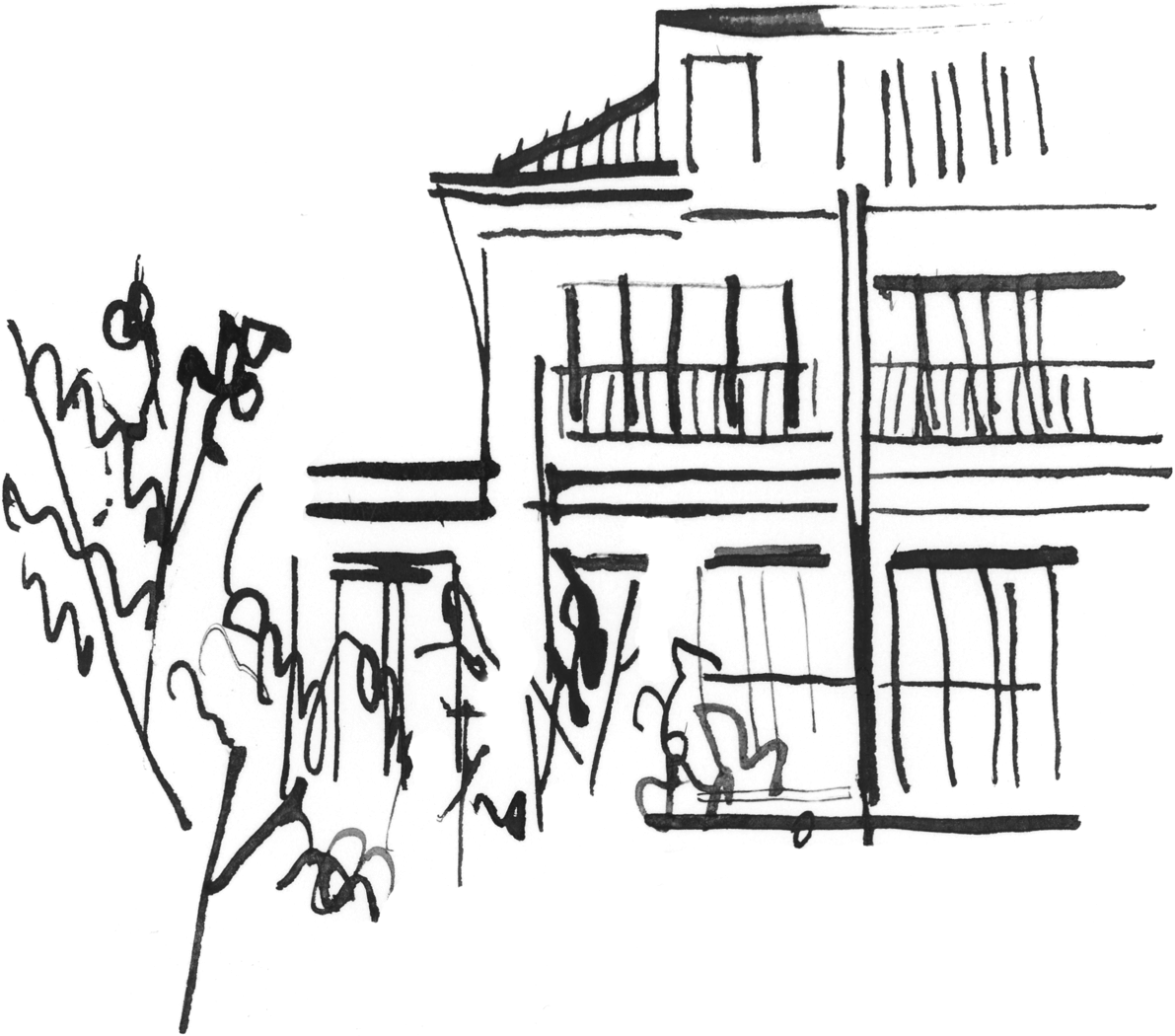 De Villa has undergone extensive restoration to the highest standards of quality, comfort and sustainability, while maintaining the building's original architecture. Superior materials and painstaking craftmanship have brought back the building's heritage personality amidst high-tech installations for individual cooling and heating and fresh air in the apartments.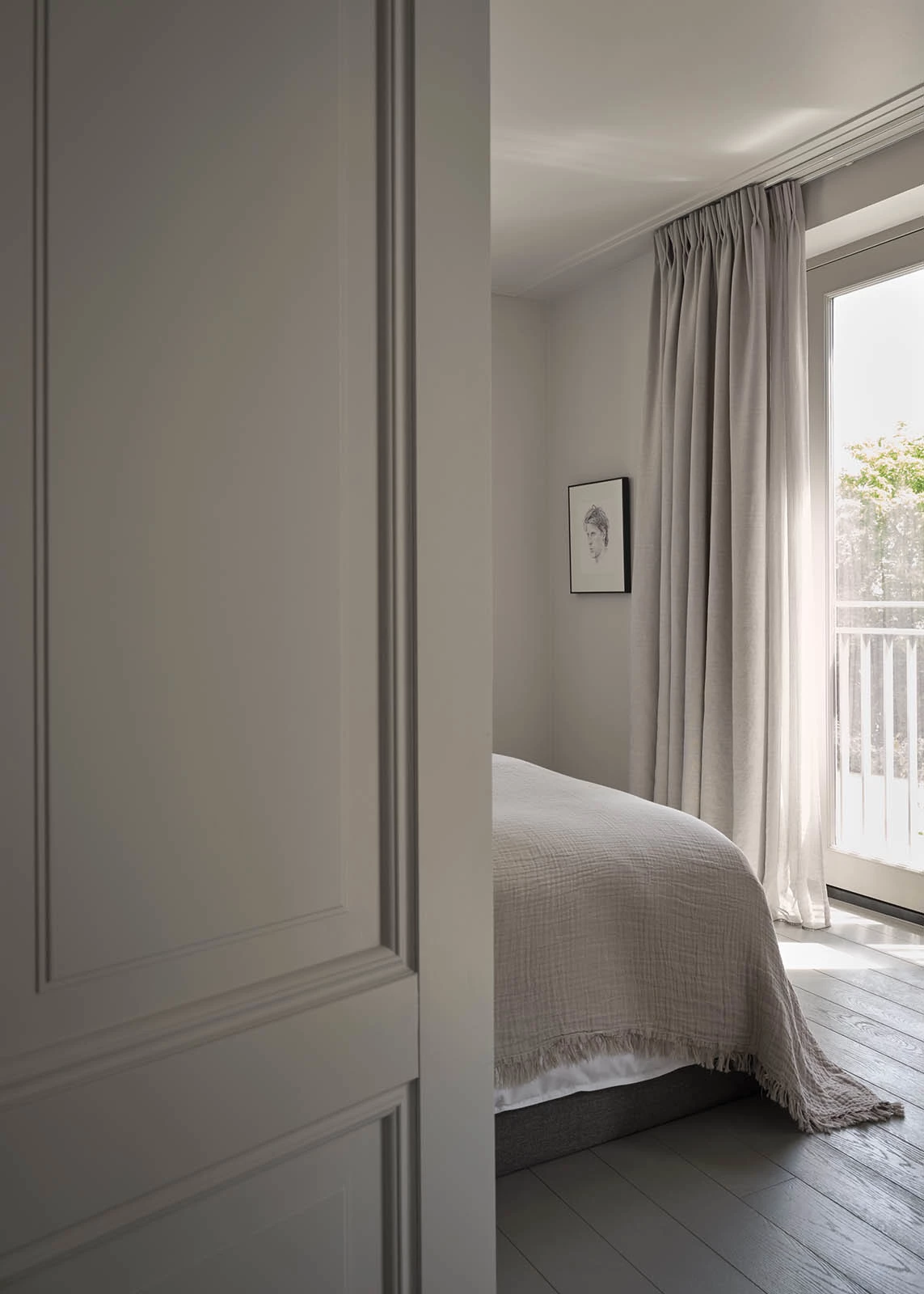 Apartment details
Apartments in de Villa cater to a wide audience by offering smaller studios for two as well as larger apartments for up to six guests. Most apartments have either a balcony or a terrace overlooking the sea, the park or Benedict's immaculate garden. Apartments above ground floor level can be accessed by both stairs and an elevator.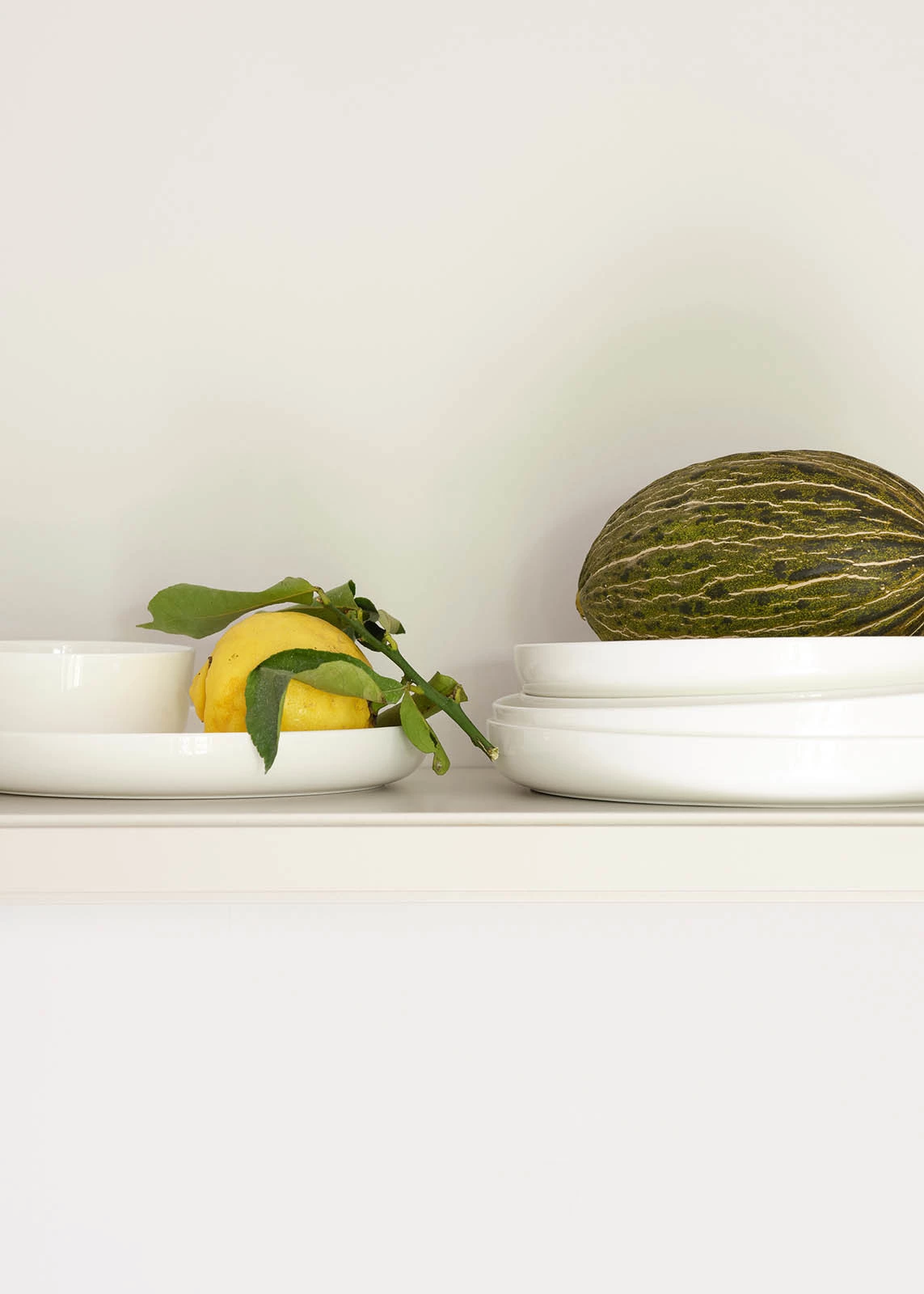 Specifications
20 – 60 M²
2–6 GUESTS
KING, QUEEN, BUNK AND BEDSTEAD BEDS
FULLY EQUIPPED KITCHENETTE
HIGH SPEED WIFI
PRIVATE BALCONY OR GARDEN TERRACE
1–3 BEDROOMS (SOME WITH BATHS)
SITTING / DINING AREA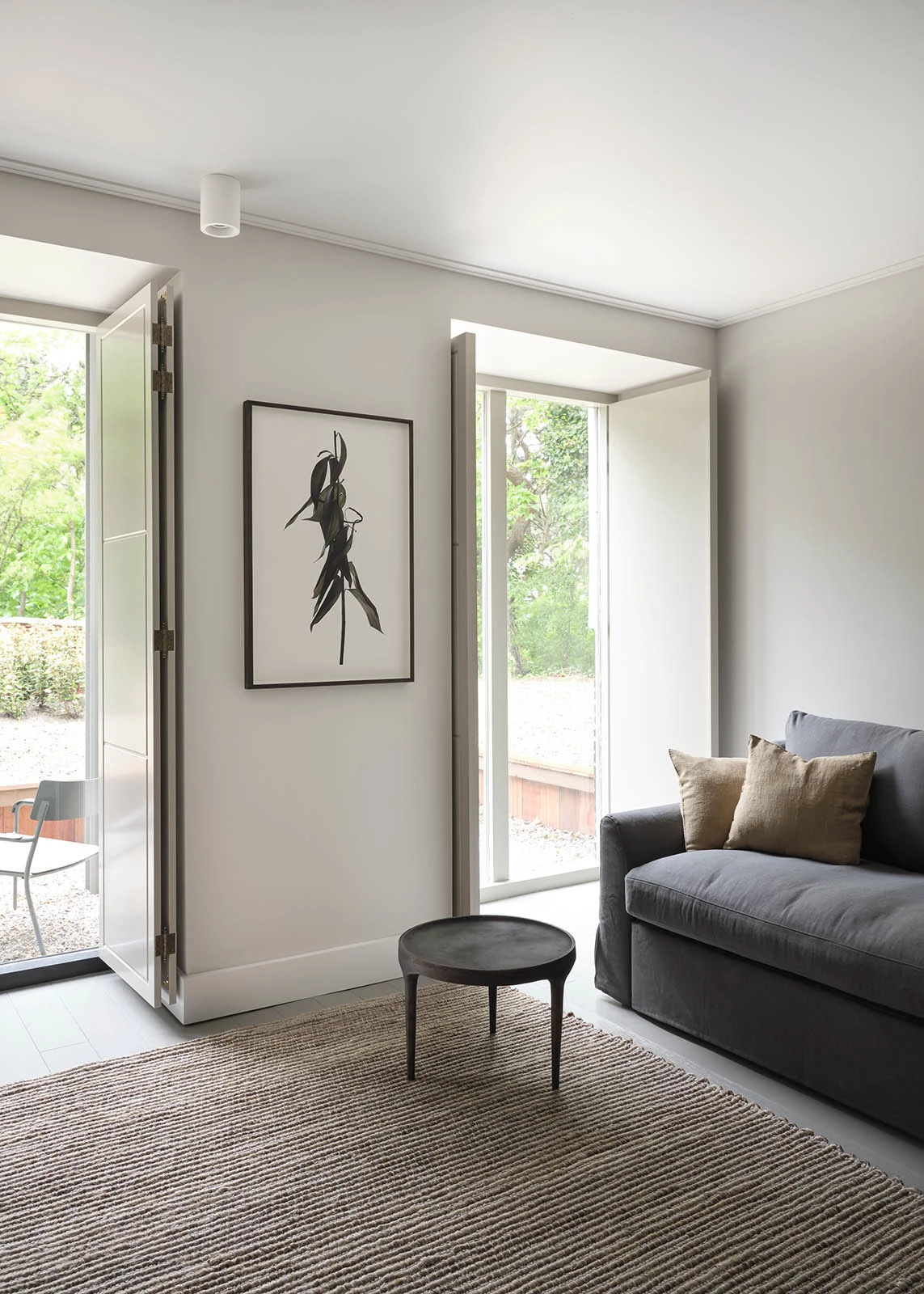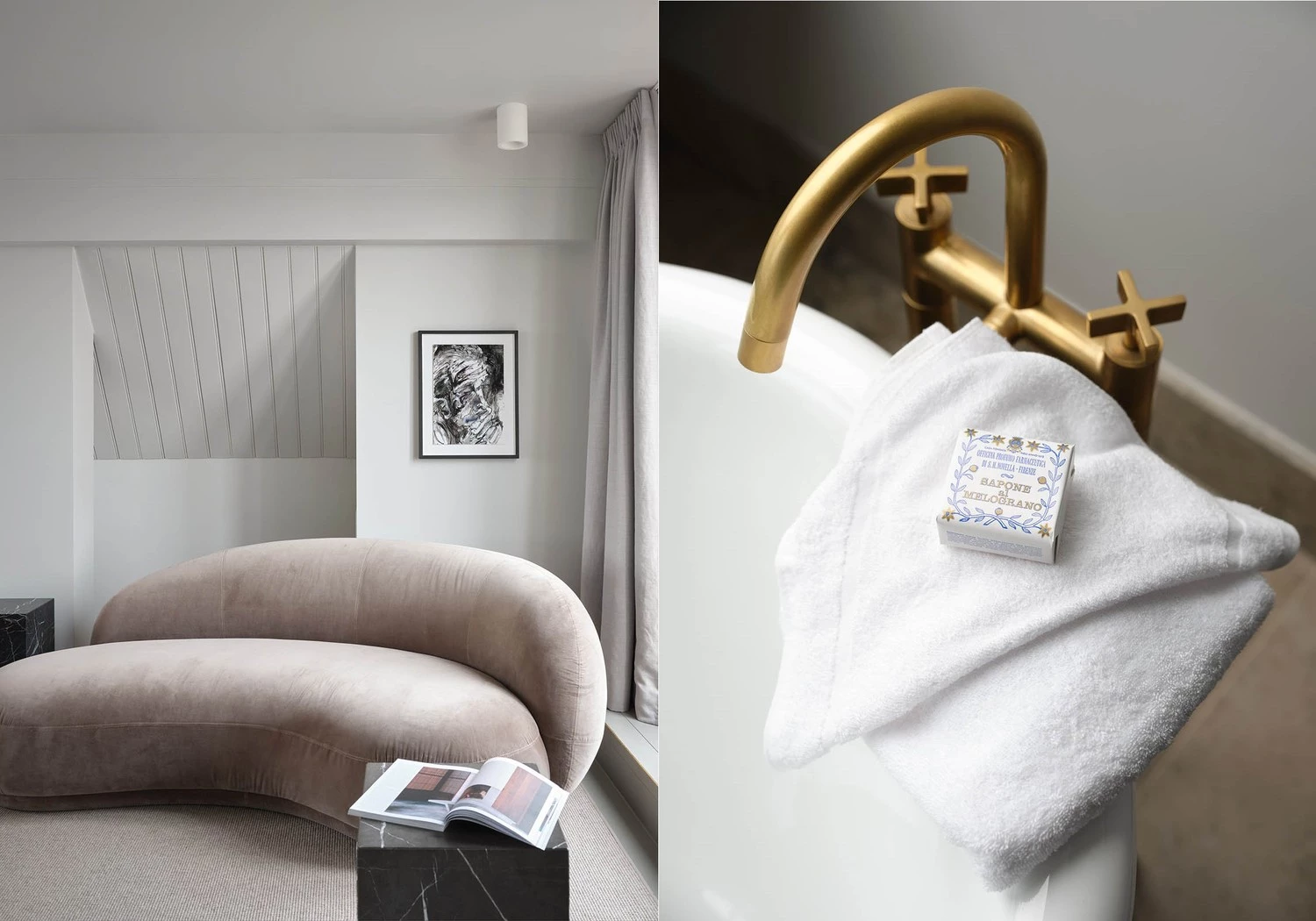 Tough at the top? Not even slightly. Situated in the penthouse of de Villa, the Loft is Benedict's most luxurious apartment, (discreetly) boasting breathtaking views, an emperor bed, multiple terraces, a stargazing bath, a handcrafted bar with a wine climate cabinet, double rain showers… You get the picture.
View loft
het Huys
Inspired by the Art Nouveau architecture of the turn of the century, het Huys has been a haven of peace and tranquillity since 1904. Looking over Noordwijk from the top of its highest dune, het Huys has been completely renovated to meet all of Benedict's exceptional quality, comfort and sustainability standards.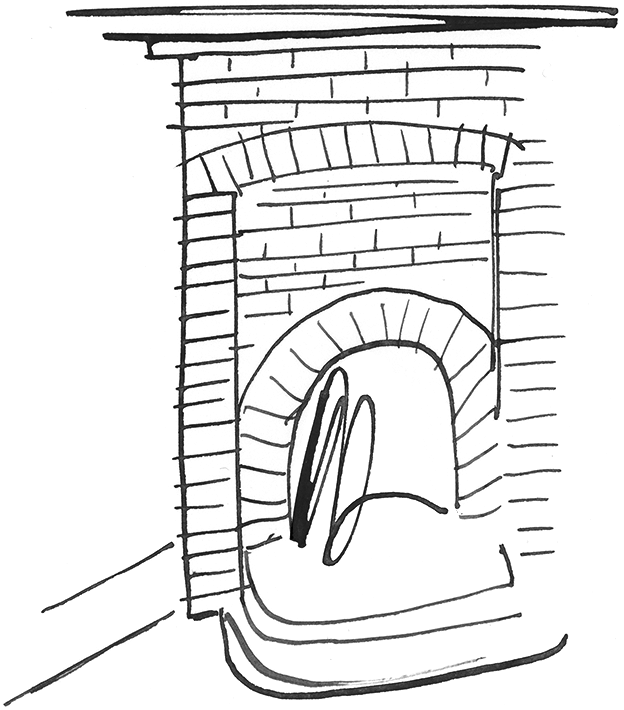 Character develops with age. Some of this building's most distinctive elements – the fireplace, the slanted ceilings and the staircase, for example – are original cast members, and core element of Benedict's design.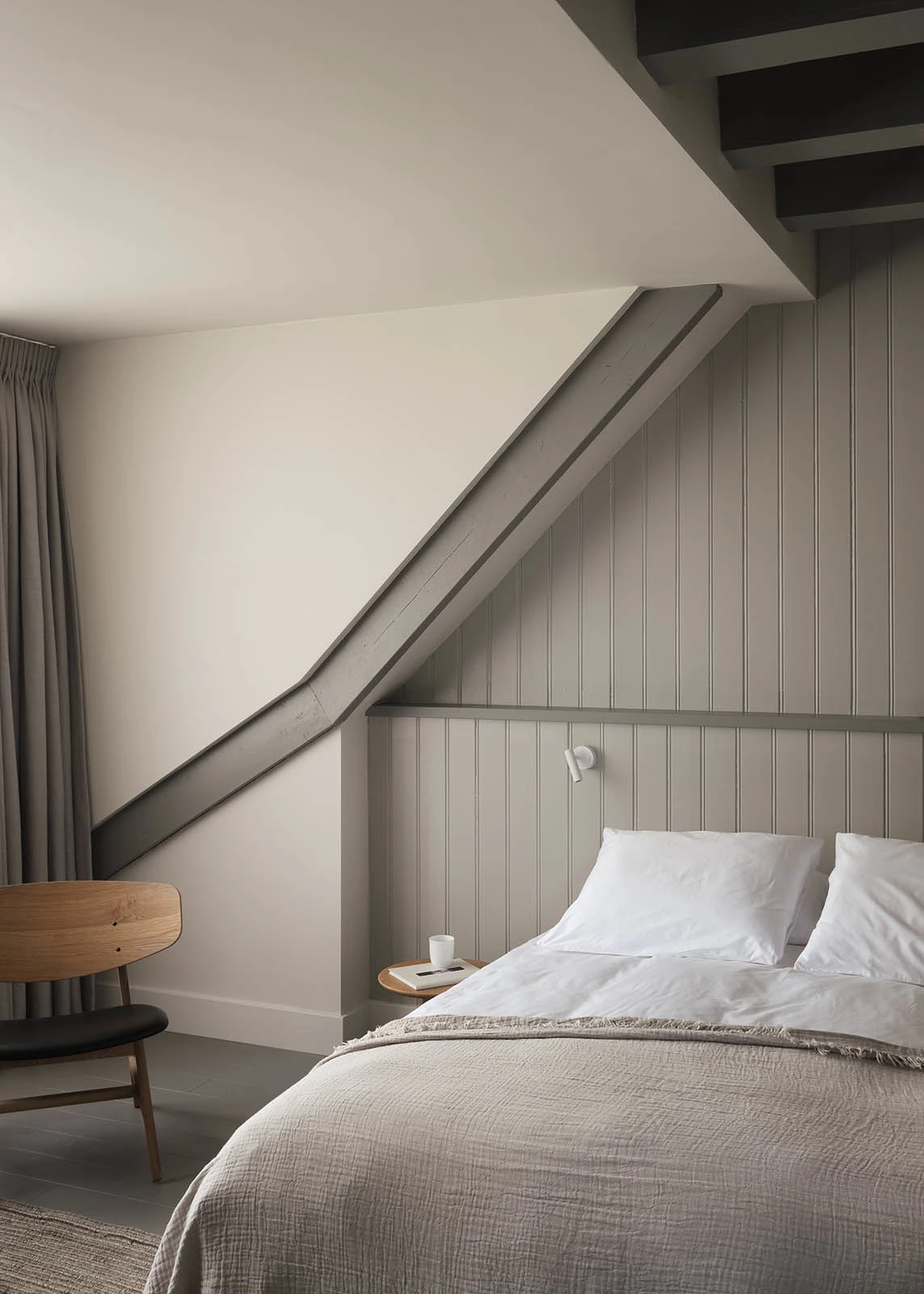 Apartment details
Two is company! Het Huys is exclusively dedicated to couples or guests who travel in pairs. With characteristic slanted ceilings and the most comfortable beds imaginable, the apartments are simultaneously light and cosy. Benedict regrets that there is no elevator in this building – something you may wish to take into account when considering your accessibility requirements.


Specifications
20 – 40 M²
2 GUESTS
QUEEN OR KING BED
FULLY EQUIPPED KITCHENETTE
HIGH SPEED WIFI
SITTING / DINING AREA
SOME WITH BALCONY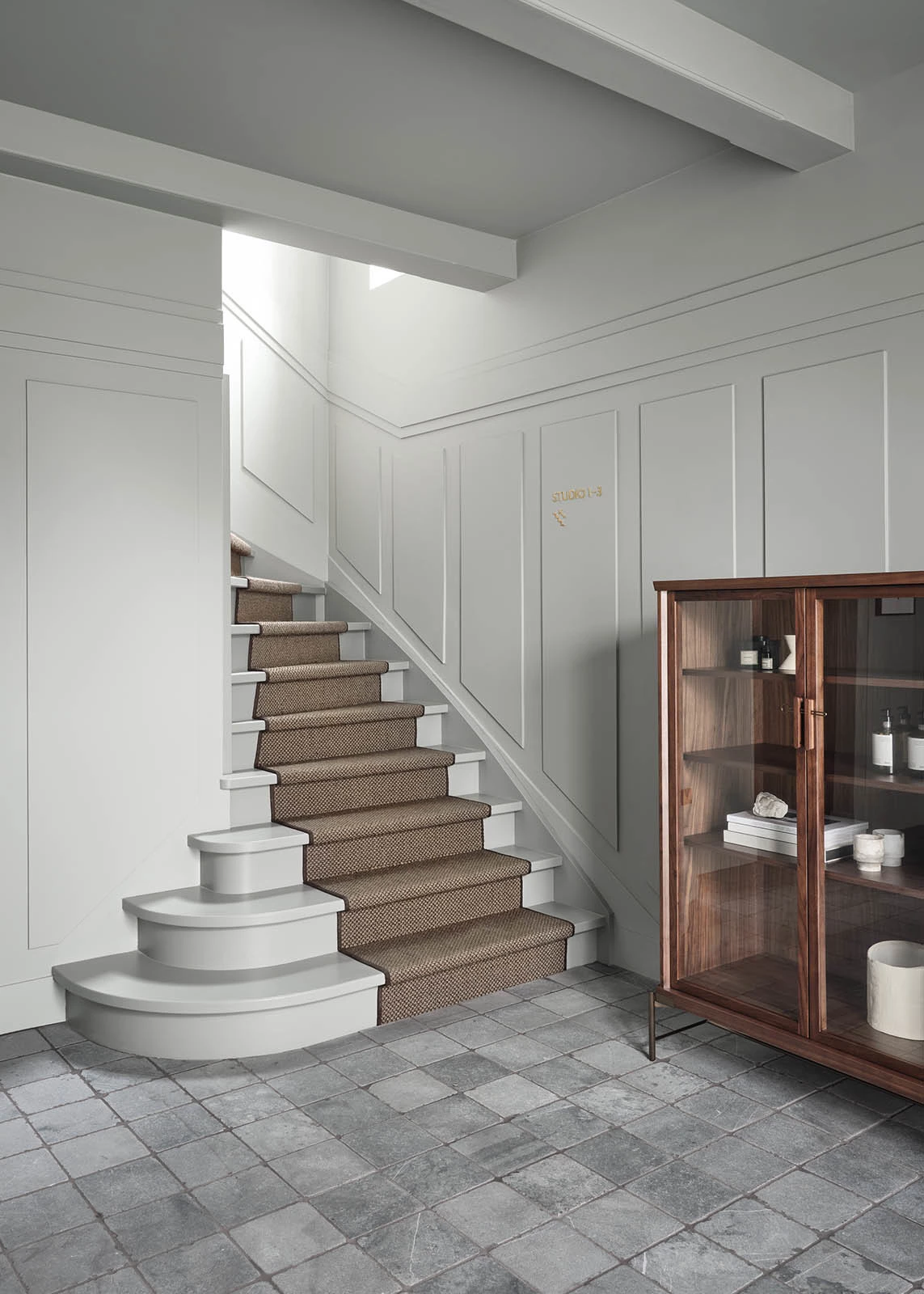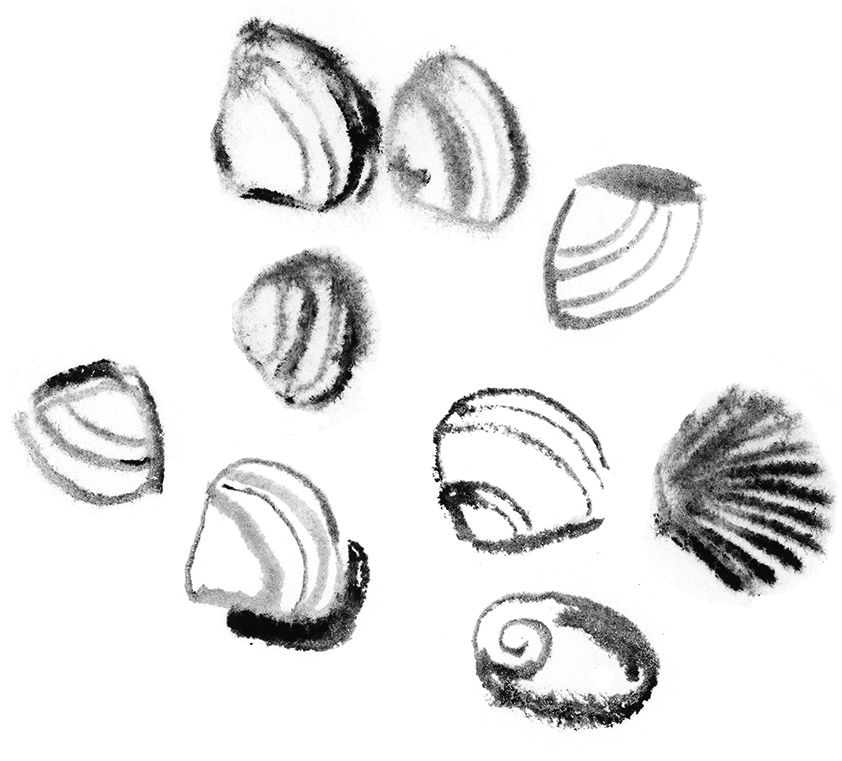 Perks and amenities
Like shells, no two of Benedict's apartments are alike. But each one comes with the same perks and amenities, handpicked or carefully crafted to enhance your stay.
FRAMA ST. PAULS APOTHECARY COLLECTION BATH PRODUCTS
CURATED STATIONERY AND PERSONAL GOODS
SPA-GRADE AIR QUALITY AND CLIMATE CONTROL
SUPERIOR MATTRESSES
300 THREAD COUNT SUPER SOFT BEDLINEN
A PILE OF FLUFFY TOWELS
HIGH SPEED WIFI
FREE ELECTRIC CHARGING FOR CARS AND BICYCLES
ACCESS TO LUGGAGE LOCKERS
Benedict's guest care team is constantly at your disposal. There when needed, invisible otherwise, they keep the house ticking, working minor miracles on the side.